Back from break and Biscuits..
Hi there folks..
Hope everyone enjoyed their Memorial Day, mine was too short... I Think.
Seems like Tuesday and that dreadful beeping noise that comes from my alarm clock promptly at 6am, rolled around way too fast.
It is Tuesday right?
Anyway, the other day when I made these cookies, I had some leftover rosemary that I wasn't quite sure what to do with. When I got up the next morning there was a note left on the counter that said..
"Mom will you make some biscuits this morning"
Ummmm... Yes Master.. I will make your biscuits because I am your humble servant.. No No I didn't say that.. but I thought it... I'm not a morning person... and my other kid has not yet taking a liking to sleep through the night.. 2 hours here 2 hours there.. yea that he will do.. but through the night. I think not..
Sorry what was I talking about.
Right.. ok
So of course I pulled out my bowl and got to work because I am more than happy to make biscuits.
Mainly, because I eat them like they are healthy scoops of granola... which they are not.
How to make biscuits was one of the first things that I learned during my culinary education in Granny's kitchen. According to my grandmother.. my great grandmother only required 3 ingredients to make her biscuits..
Are ya listening.. flour, sugar, cream...
Mix in a bowl, roll them out... use cup to cut out biscuits.. then bake.. then eat.
So this has been the recipe that I have always used.. I've tried others.. actually tons.. I have 4 cookbooks dedicated to cooking nothing but biscuits.. but nothing quite gives me that warm fuzzy feeling like Cream Biscuits with a little honey please..
When I started putting out those ingredients my eyes kept going to the leftover rosemary.. so I gave into my curiousity..chopped it up and put some in the mix..
I'm glad I did.. and so was the little lady that made the request..
So the next morning the note said...
"Mom, can you make those biscuits with the green mary stuff again"
Sure
You might need these:
2 cups all-purpose flour
1 tablespoon granulated sugar
1 1/2 cup heavy whipping cream
2 tablespoons rosemary
I really like this photo effect... Random.. I know
Here's what you do:
Pre-heat oven to 450
Lightly grease baking sheet with butter or coat with cooking spray
In a large bowl mix together flour, sugar and rosemary. Pour in cream and fold together until soft dough forms.
Turn dough out onto lightly floured surface. Knead the dough gently about 6 or 7 times adding just enough flour to keep the dough from sticking to your hands.
Roll out the dough and cut out the biscuits using a biscuit or cookie cutter.
Bake until golden brown, 10 -12 minutes. Then remove from the oven.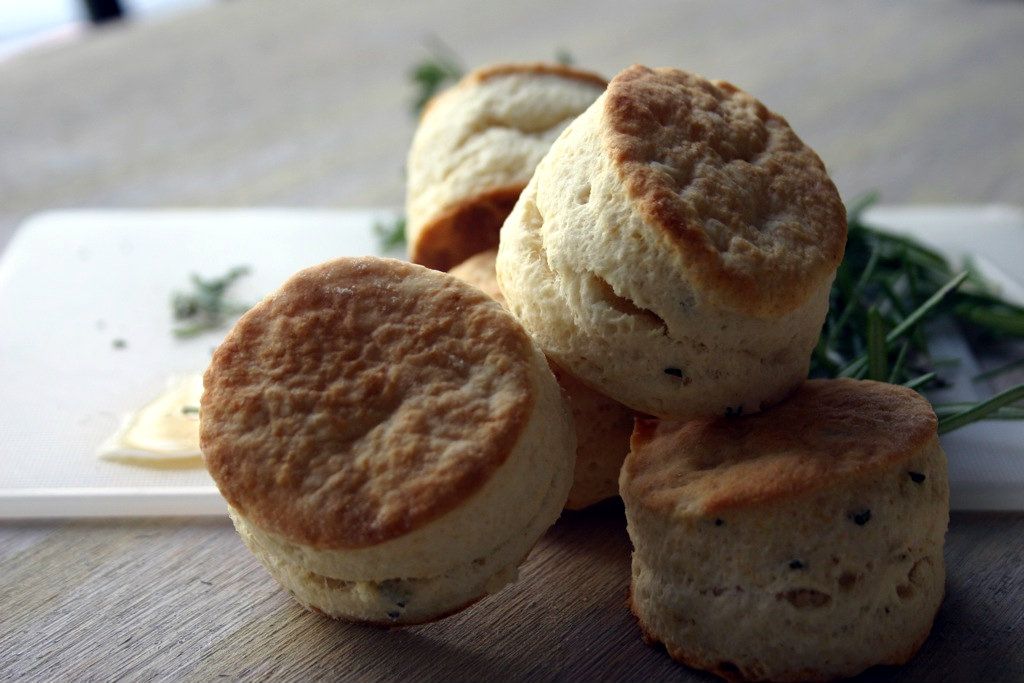 I'll need some honey on mine...