Marshmallow Mocha Cakes
It's fall, lots of delicious pumpkin recipes floating around..
I would love to share some with you
But I really don't like pumpkin
I know your thinking....

"Surely, you can't be serious?"
"I am serious. And don't call me Shirley"
Sorry, I had an 80's movie moment.. where was I.. oh yea..
My issues with pumpkin

I haven't posted any pumpkin recipes… not that there is a need for one. Just about every food blogger in the universe has something to offer you which contains that gourd-like squash that I would rather use to carve into something freaky, stick in a light and put on my front step to scare people away..
I wish I could make something for y'all.. maybe a nice pumpkin spice bread or pumpkin pie.. but it's a requirement that I taste what I post on here..
and I think I told you that don't like pumpkin..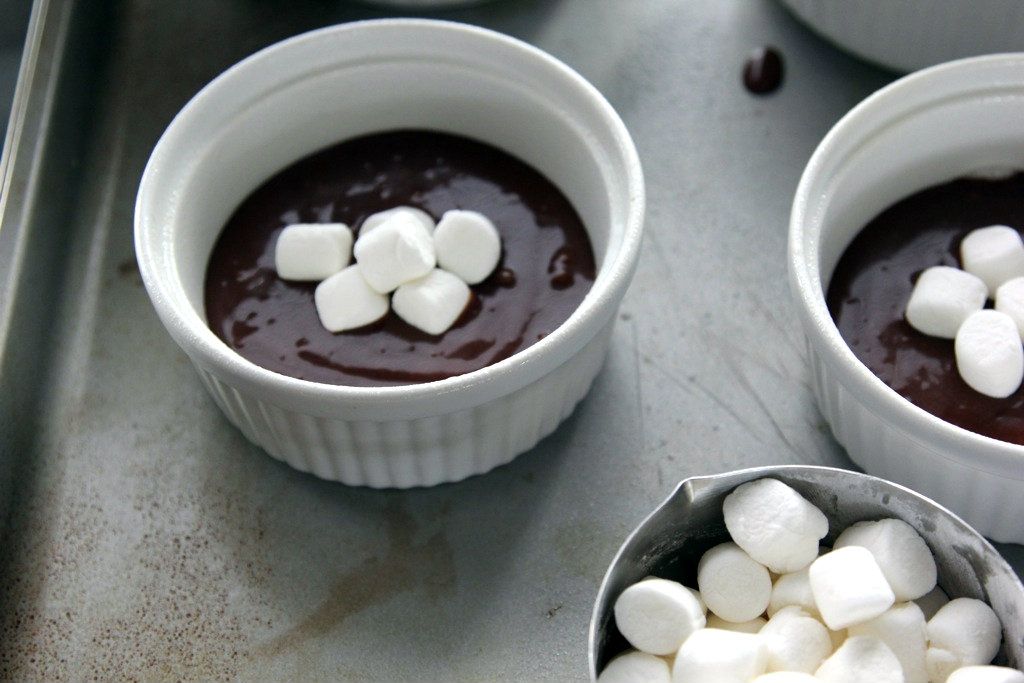 You see..It started with an term of endearment.. My boyfriend in the 10th grade used to call me pumpkin.. until one day he didn't meet me at my locker so I went looking for him. Only to discover "my" boyfriend outside kissing some girl and calling her pumpkin…
I've hated them ever since…

So unfortunately there won't be any pumpkin recipes on here, maybe in the future I'll get someone to guest post about pumpkins and such… but in the meantime.. let me make it up to you..
With chocolate..
The chocolate center of these little beauties definitely over powers the marshmallow.. add more marshmallows or even the large marshmallows to get a more fluffy gooey marshmallow-y center.
8
ounces bittersweet chocolate morsels
3/4
cup all-purpose flour
1
teaspoon instant espresso or instant coffee granules
Preheat oven to 425°. Grease 6 (6-oz.) ramekins or individual soufflé dishes with 1 Tbsp. butter.
Microwave 1 cup butter and chocolate morsels in a microwave-safe bowl at HIGH 2 minutes or until chocolate is melted and mixture is smooth, whisking at 30 second intervals.
Beat egg yolks and eggs at medium speed with an electric mixer 1 minute. Gradually add chocolate mixture, beating at low speed until well blended.
Sift together sugar , flour and instant espresso. Gradually whisk sugar mixture into chocolate mixture until well blended. Fill six buttered, floured ramekins, about halfway. Press about 5 marshmallows into the center of the batter in each ramekin. Spoon remaining batter equally over marshmallows, completely covering.. Place ramekins in a 15- x 10-inch jelly-roll pan.
Bake at 425° for 16 minutes or until a thermometer inserted into cakes registers 165°. Remove from oven, and let stand 10 minutes. Run a knife around outer edge of each cake to loosen. Carefully invert cakes onto dessert plates. Garnish, if desired.